Now that you have finished your quilt top, let us help you put the finishing touches on your quilt. We offer two different levels of quilting services. Our prices are based on the size of your quilt and charged in square inches. To find the total square inch of your quilt fill in the formula listed below.

Length(inches) x Width(inches) = Total Square Inches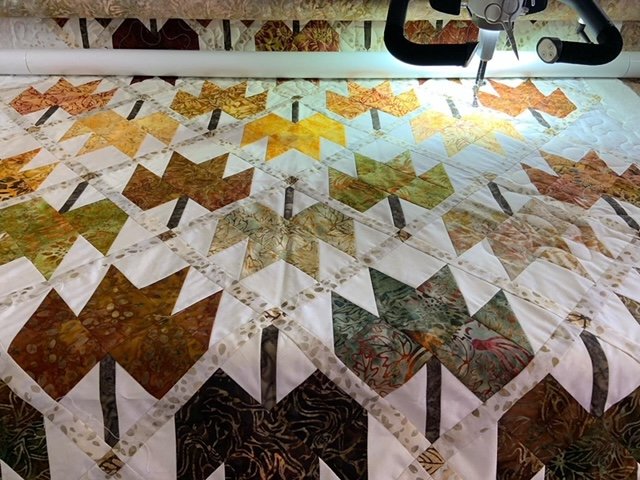 For example, if you have a quilt that is 76 inches wide and 90 inches long you would input this into the formula and get 76 x 90 = 6,840 Square Inches. For meandering across the quilt, then multiply the total square inches (in this case 6,840) x .02 to get your total quilting price ($136.80).